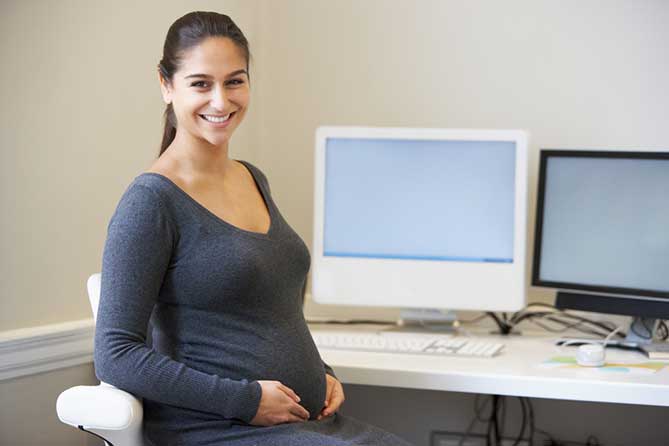 Dr. Ahmadinia suggests that his patients engage in Victorville pregnancy planning, for planning your pregnancy has several benefits. Whether you choose to seek help from Dr. Ahmadinia or a Victorville pregnancy clinic, and even if you're having trouble conceiving, you may consider seeing a fertility doctor.
Planning Benefits
Less stress: if you are in the beginning or middle stages of pregnancy planning, and you take a pregnancy test and it is positive, you will have already started planning, and in some cases have completed your usual pregnancy planning process.
Chances are that you will have a healthier pregnancy and a healthier baby as a result.
You will already have access to the help and resources from an established Victorville pregnancy doctor like Dr. Ahmadinia.
Pregnancy Planning is Important
Before you get pregnant, it is important to talk to Dr. Ahmadinia or a pregnancy clinic about your preconception health. Dr. Ahmadinia, or a Victorville healthcare provider, will want to talk about your health history as well as any medical conditions you may have that may affect your pregnancy.
Dr. Ahmadinia, or any Victorville healthcare pregnancy planning professional, will want to know about any previous problems you may have had during pregnancy and of any medications you are taking, vaccinations you may need, and the steps you may need to take before pregnancy.
Lifestyle and Behavior Changes
Talk to a healthcare provider you speak with if you smoke cigarettes, use street drugs, your spouse or partner is abusive, or things of the like. Healthcare providers and pregnancy planning professionals have the qualifications necessary to help you to find the correct type of help for your situation.
Maintain a Healthy Weight
Women who are obese or underweight have a higher chance of developing serious medical conditions before, during, and after pregnancy. You want to make sure you are at, or close to, your ideal weight when becoming pregnant.
Dr. Ahmadinia, or a healthcare provider you speak with, whether at a Victorville pregnancy clinic, Planned Parenthood, or a qualified fertility doctor, can provide you with tons of useful information to help ensure you are in the best health possible before your pregnancy.