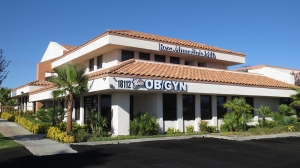 At Reza Ahmadinia OBGYN, we specialize in providing women from Apple Valley and throughout the High Desert with comprehensive obstetrics and gynecological care.
Dr. Ahmadinia is committed to providing each woman with the individual care and attention she deserves, throughout all of the stages of her life. Our goal is to develop a personal relationship with each patient, allowing you to feel as you are working with a trusted friend and ally throughout your life.
We feel that women's health care is vitally important, and we understand that each woman has unique needs throughout each stage of life. We work with women throughout their reproductive years to ensure that they have access to the information and resources they need to make the best decisions about contraception, conception and pregnancy.
We promote preventative care, and work to provide all of our patients with customized treatment plans that address their individual needs. We understand the needs of women who are entering their menopausal and postmenopausal years, and provide them with the care and information they need during this change of life.