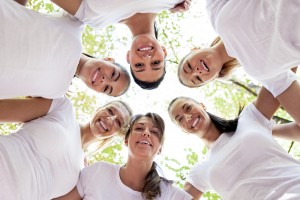 At Reza Ahmadinia OBGYN, we stress the importance of complete woman's care for every patient. Gynecology is a division of medicine that is dedicated completely to a woman's reproductive health issues. This includes diseases and infections associated with the reproductive system, as well as reproductive issues specific to women such as menstruation, pregnancy, postnatal care and menopause. Dr. Ahmadinia has been working with High Desert patients for the last decade in order to ensure that they get the obstetrics and gynecology care that they need, want and deserve.
Complete Woman's Care
Dr. Ahmadinia notes that Apple Valley women can start receiving gynecological care in their adolescent years, as soon as they start their periods. However, most women begin seeing a
gynecologist
around the time they are sexually active or when they turn 18 years old. Comprehensive women's care programs that are provided at our practice include:
Preventative health care for women
Treatment of gynecological diseases, infections and general problems STD screening and treatment
Birth control distribution
Preconception services and counseling
Vaccines
Prenatal care
Postnatal care
Breast care
Perimenopausal care
Menopausal care
Bladder and pelvic problems
We recommend that women schedule an annual preventative care and wellness appointment with Dr. Ahmadinia. At this appointment, women will receive a pap smear, breast exam and internal exam. If necessary, a mammogram or ultrasound can be performed at this time. These wellness appointments are essential for early detection of certain forms of cancer, and can also help prevent the spread of disease throughout the body. It is a good time to discuss any gynecological issues with the OB/GYN.
A woman needs and deserves an obstetrics and gynecology professional who truly cares about their well being. The female body and reproductive system is unique, and each woman deserves the care of an expert. To find out more information about the complete women's care services that we offer, contact the OB/GYN office today. Dr. Ahmadinia is happy to set up consultation appointments with new patients in order to provide them with more information about the practice, and to begin a patient care plan that is catered to their specific needs.