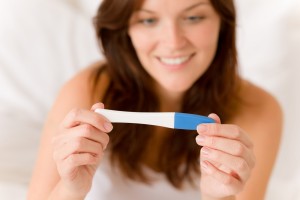 If you have missed your period and are beginning to think you might be pregnant, you should not wait to take a pregnancy test.
At Reza Ahmadinia OBGYN, we offer pregnancy tests to High Desert patients who think they might be pregnant in order to provide them with proof of their pregnancy. These urine-based pregnancy tests only take a few moments to perform, and results are typically available in a matter of minutes.
Dr. Ahmadinia is committed to providing his Victorville patients with the care that they need during all stages of their pregnancy, but first trimester care is especially important.
A woman needs to start preparing her body for pregnancy from the moment she becomes pregnant, which is why it is essential to take a pregnancy test shortly after your missed period.