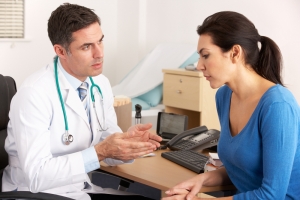 High Desert women who are certain they do not want any more children often opt to have a tubal ligation performed. At Reza Ahmadinia OBGYN, this procedure is performed at an outpatient surgical center by Dr. Ahmadinia.
During this operation, Dr. Ahmadinia severs the fallopian tubes and ties them together so that there is no chance for additional pregnancies. This is a permanent form of birth control for women in the Barstow and surrounding areas and has a success rate of nearly 99.7 percent.
There are many benefits to having a tubal ligation performed by an obstetrics and gynecology expert. First and foremost, a woman does not have to worry about unexpected pregnancy.
This is a permanent form of birth control that is unlikely to fail. Women who choose this procedure often enjoy the fact that they do not have to put any more out of pocket costs for birth control anymore, and the stress of taking a pill at the same time every day is eliminated.