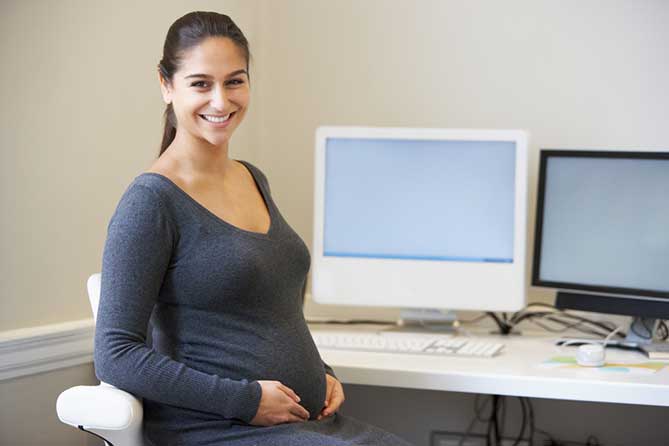 If you're pregnant or plan to become pregnant in the Hesperia area, Dr. Ahmadinia and staff are here to help you have a happy, healthy pregnancy. Offered services include obstetrics, gynecology, OB/GYN surgeries, and high-risk prenatal and delivery care. Your Hesperia pregnancy planning starts with a pregnancy test if you suspect you're already pregnant, so you can receive the care you need.
If you aren't pregnant yet and are having trouble conceiving, talking to a Hesperia fertility doctor can be the right choice in order to determine what steps you should take in your quest to have a baby. Whether you've already talked to Planned Parenthood or other clinics, or you're coming to see Dr. Ahmadinia before anyone else, you can get the help and guidance you need to make sure you have the best possible chance of conceiving, along with the best and healthiest pregnancy.
If possible, you should start taking care of your body before you become pregnant. The more prepared you are before you conceive, the higher chance you'll have of a healthy baby. That's especially important if you're over 35 or have health issues that could make you high risk for a pregnancy. In those kinds of cases, it's a good idea to do everything you can to improve your health and focus on getting your body ready to carry and support another life through the beauty of pregnancy.
Some women get pregnant quickly or without actively trying to conceive, and they haven't done any type of preparation for that pregnancy. In that case, taking care of your body from the moment you realize you're pregnant can still help you have a great pregnancy. Women's bodies are often very resilient, and support pregnancies that aren't planned, but the sooner you start getting prenatal care, the better, for both mother and baby.
When you work with a Hesperia pregnancy clinic, you can get your questions answered. You can also get the help you need if you have any kind of complications or concerns about your fertility or your growing baby. To get the best pregnancy care in Hesperia, seeing Dr. Ahmadinia and staff can be a great choice.