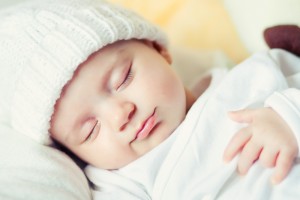 At
Reza Ahmadinia OBGYN
, we offer circumcision for newborn boys. Circumcision is a surgical procedure in which the foreskin of the penis is removed.Dr.
Ahmadinia
performs this procedure in the hospital, shortly after the baby boy is born. Parents throughout the High Desert region can decide whether or not they want their son circumcised during
pregnancy
, or after the baby is born. It's a procedure that is typically performed for cultural and religious reasons, as well as hygiene reasons.
Hesperia parents who decide to have their son circumcised should research the procedure and understand what to expect after their newborn son is returned to them. He may be in a bit of pain and might be a little fussy throughout the evening. There might be minor bleeding immediately after the procedure. The circumcision is often performed the day he is born, or the day after he is born.
There is a gauze strip that is placed on the penis in order to protect the tip of the penis. Sometimes it does not stay in place, but parents can continually apply a fresh gauze strip to the area. Every time the diaper is changed, the parents should place Vaseline or antibiotic ointment on the tip of the penis. Dr. Ahmadinia will provide each set of parents with specific instructions regarding their child.
After the baby is home from the hospital, parents should continue to, gently, push back the skin on the penis in order to prevent it from forming to the tip again. This should be done once a day for several weeks. Parents might notice that a yellow film forms on the tip of the penis. This is completely normal and should not be cause for alarm. However, excessive bleeding, pus or signs of infection should be reported to the child's pediatrician as soon as possible.
Dr. Ahmadinia is available for new parents at any time who have questions about their son's circumcision. To find out more information about this surgical procedure and to discuss it with Dr. Ahmadinia, contact the office today to schedule an appointment.